Website Describes Sub-micron Scale Circuit Manufacturing and Electroforming Services
Posted on Thursday, April 24, 2014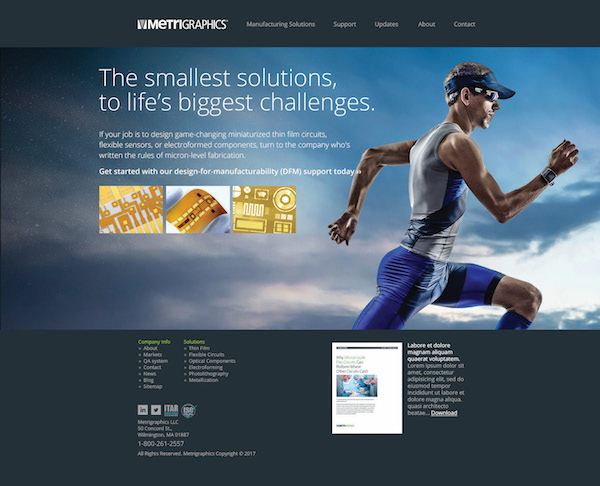 Metrigraphics announced today the launch of their new website which features their core manufacturing services for brands needing ultra-small, sub-micron scale electrical, mechanical and optical circuits and structures.

The services section focuses on Metrigraphics' in-depth experience and capabilities in Thin Film, Photolithography, Metallization, and Electroforming.
Their core capabilities range from delivering prototypes to high volumes of flexible circuits for in-vitro applications, thin film devices, optical components such as encoders and discs, and electroformed structures such as medical filters and ink jet nozzles.

In addition, the website offers engineering design guidelines for flexible circuits, thin film devices and electroforming.