Metrigraphics Gearing Up to Connect at Del Mar Electronic & Manufacturing Show
Posted on Monday, April 16, 2018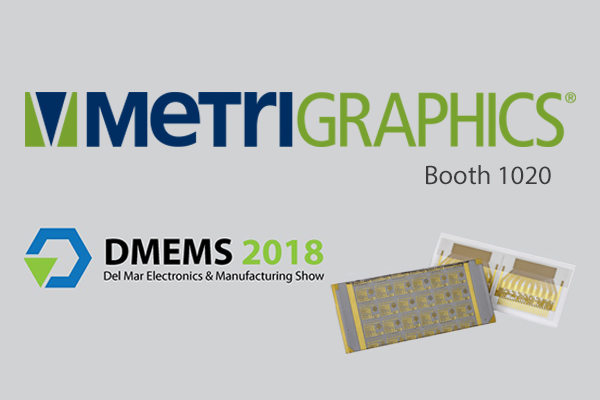 Metrigraphics is excited to be attending this year's Del Mar Electronic & Manufacturing Show, May 2nd and 3rd in San Diego, CA. This event focuses on the consumer products and services in the field of home décor and electronics, as well as technology based products. DMEMS 2018 enables brands and companies to establish themselves and use various innovative ideas that enable them to set apart from other brands. This show evolves the electronic designs, home décor, interior designs and other consumer products by using latest technologies.
Metrigraphics is excited to attend DMEMS 2018 and connect with industry professionals to share ideas, designs, assemblies, manufacturing processes and quality tests. Products displayed vary from IC Products & Services, Electronic Components, Instrumentation Equipment, Fabrication Products, Engineering Software & Services, Manufacturing Products, Contract Manufacturing Services and much more.
You can connect with Metrigraphics at booth #1020. This high value design and manufacturing show is free to attend, offering exhibits and seminars from industry leaders from across the globe. You can also connect further with these leading edge companies, including Metrigraphics, at the free industry reception, following the show.
To learn more about the Del Mar Electronics & Manufacturing Show, visit the website.